SAISEIPL Natural Wallpaper
SAISEIPL Natural Wallpaper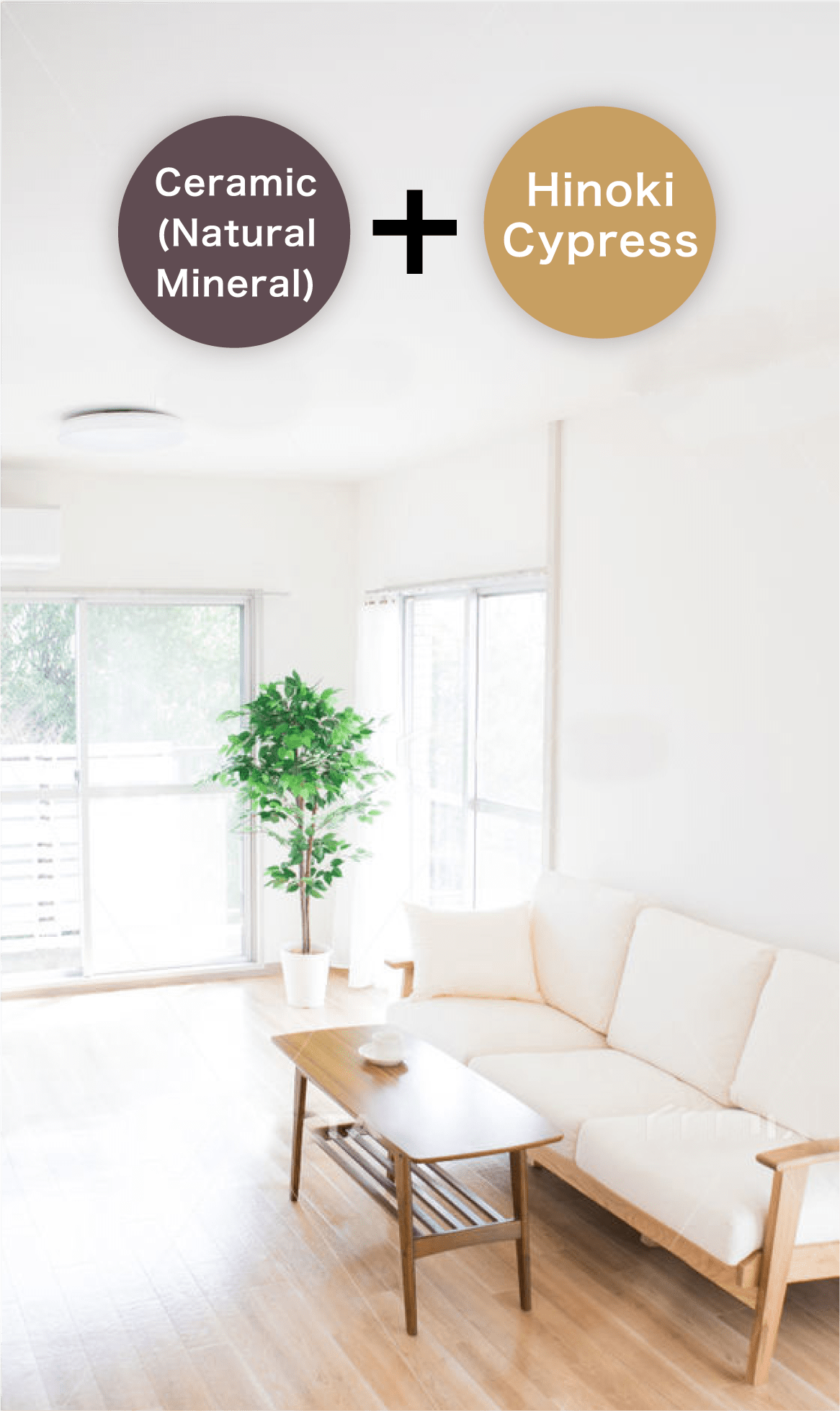 Natural Wallpapers Made from 100% Natural Mineral and Hinoki Cypress Materials
Eco-Friendly Lifestyle
SAISEIPL wallpapers use only 100% natural materials, and no chemicals. SAISEIPL wallpapers burn almost like wood, and if buried, return to nature through the process of biodegradation.
SAISEIPL wallpapers help improve your health and lifestyle by not releasing harmful chemical substances that can cause "sick house syndrome."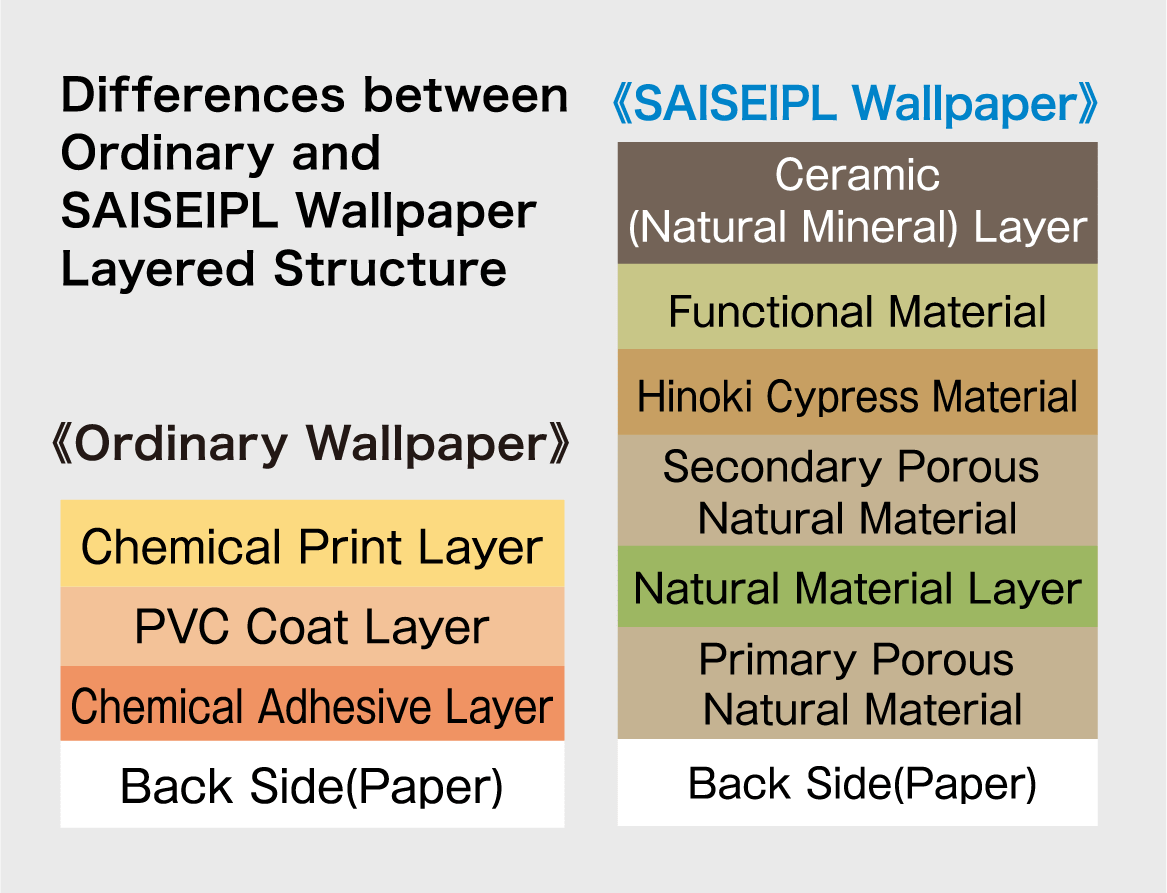 Multi-Layered Porous Structure
The multi-layered structure of SAISEIPL wallpapers provides air purification, antibacterial, deodorizing and humidity control functions to make your home more comfortable and bring you closer to nature.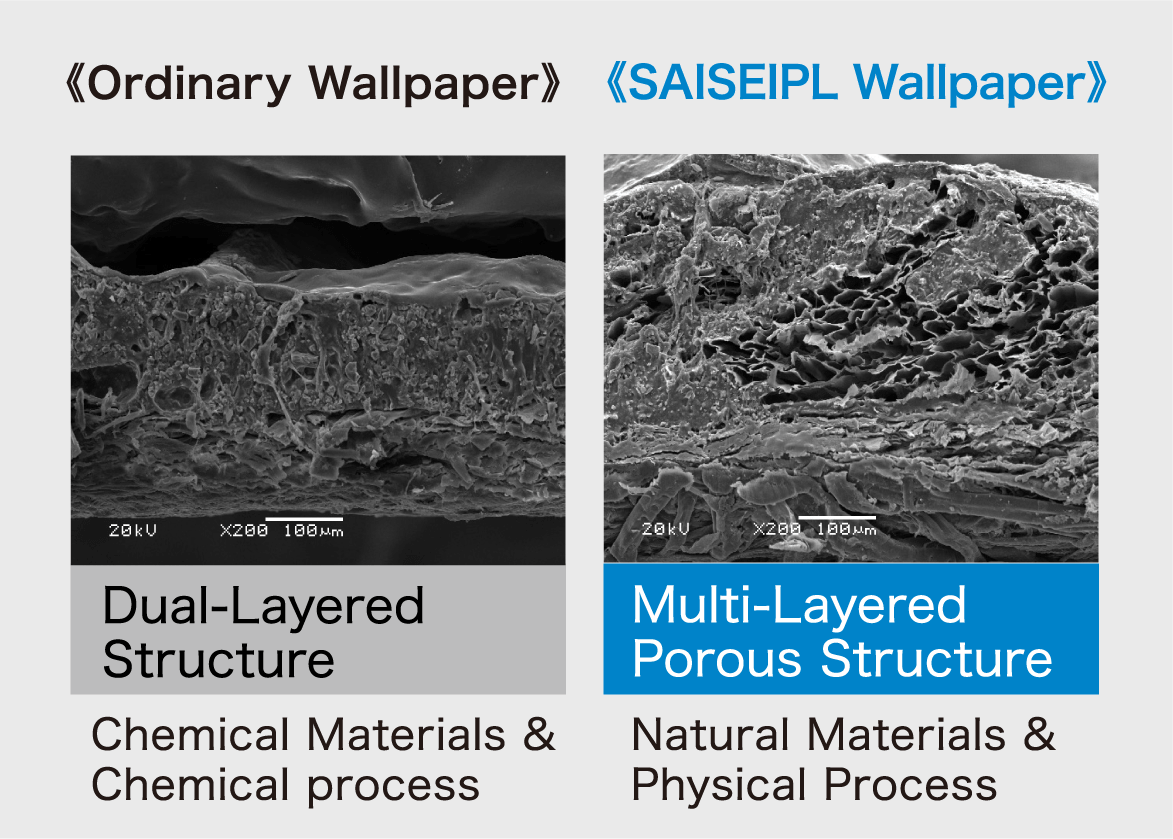 Features and Benefits
VOCs-Free
Volatile Organic Compounds (VOCs) comprise a large group of chemicals found in many products that are used to build and maintain homes. Once these chemicals enter into our homes, they release or "off-gas" noxious gasses into the indoor air we breathe. VOCs may or may not be detectable by smell. In fact, smell is not a good indicator of health risk to begin with.
SAISEIPL wallpapers are made with only natural materials and free from VOCs.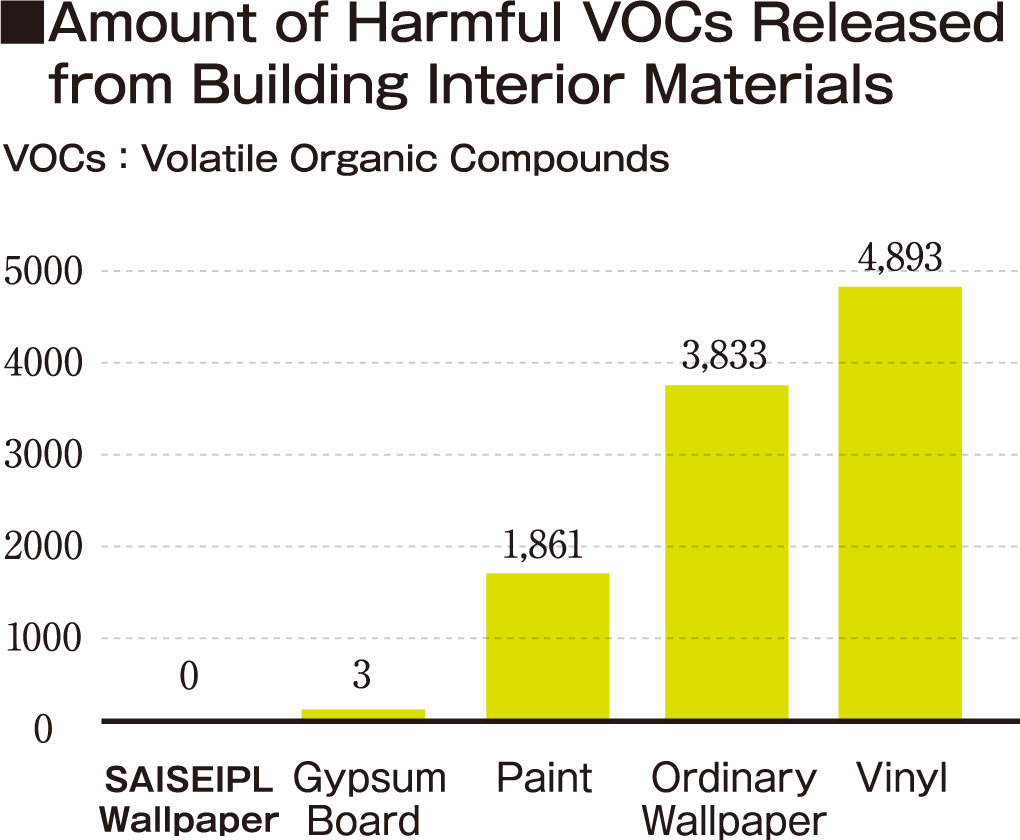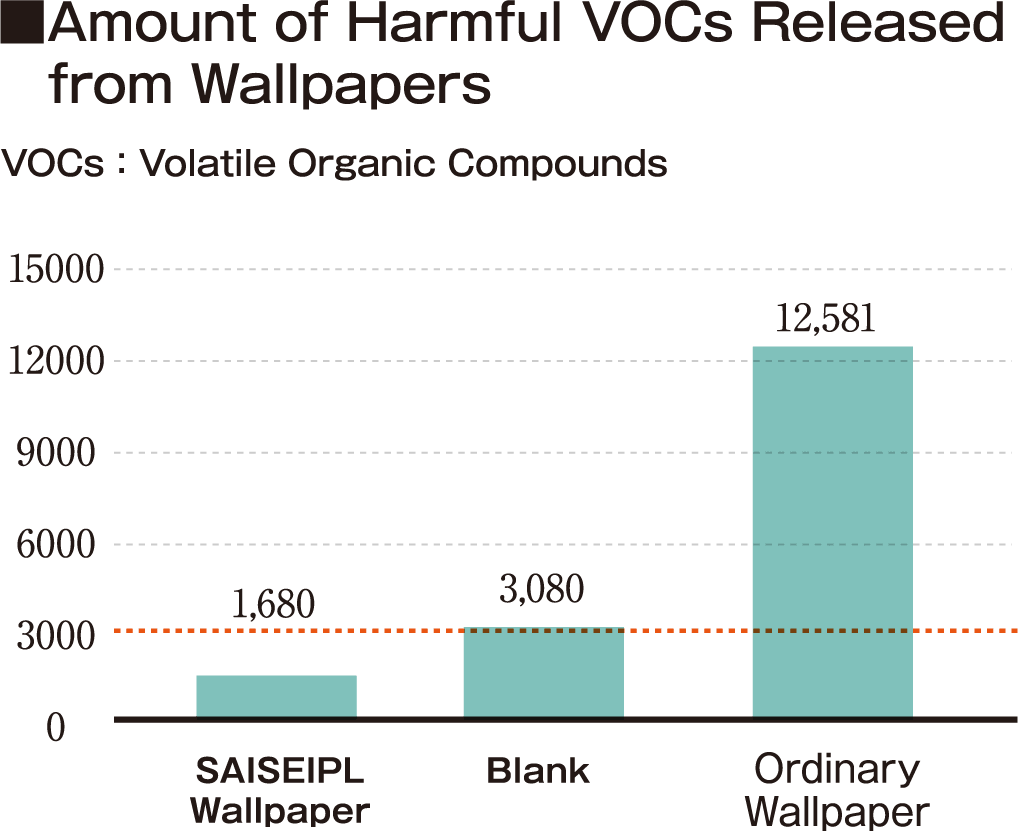 Antibacterial, Deodorizing,
and Humidity Control
The antibacterial effect of SAISEIPL wallpapers prevents the growth of bacteria and suppresses unpleasant odors. When the humidity in your home is too high or too low, living conditions can become unpleasant, and can also be harmful to your health. Natural materials make your home significantly more comfortable.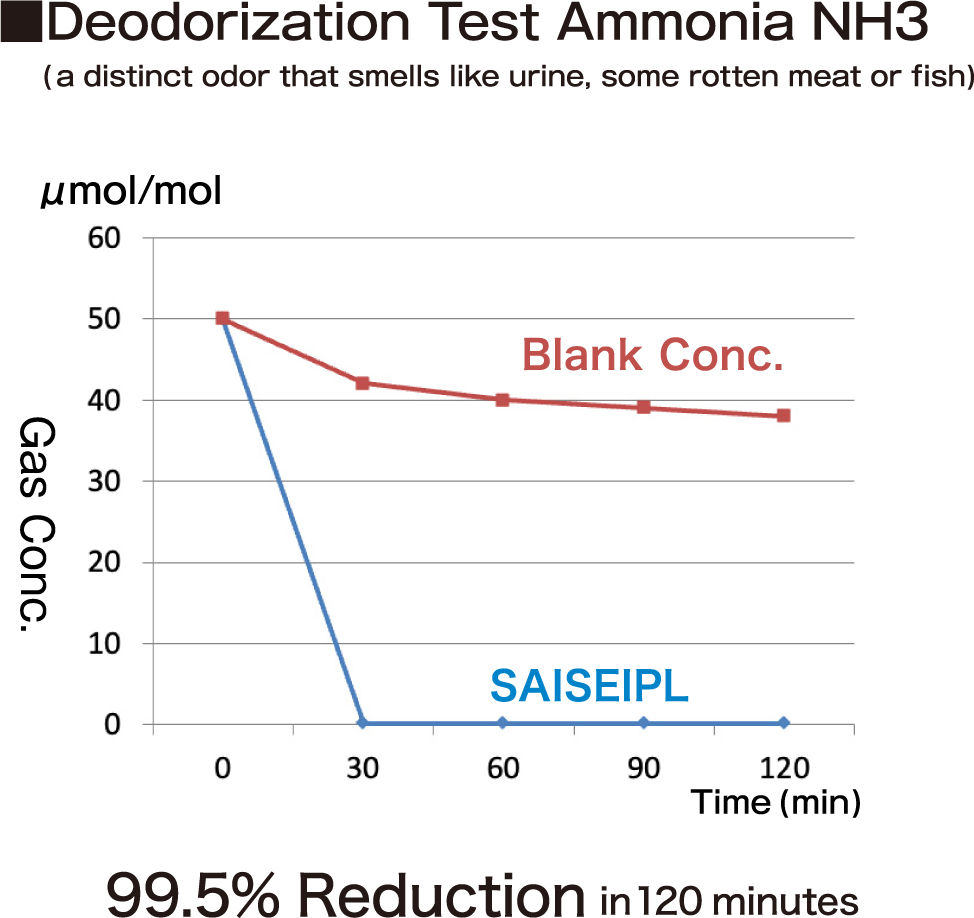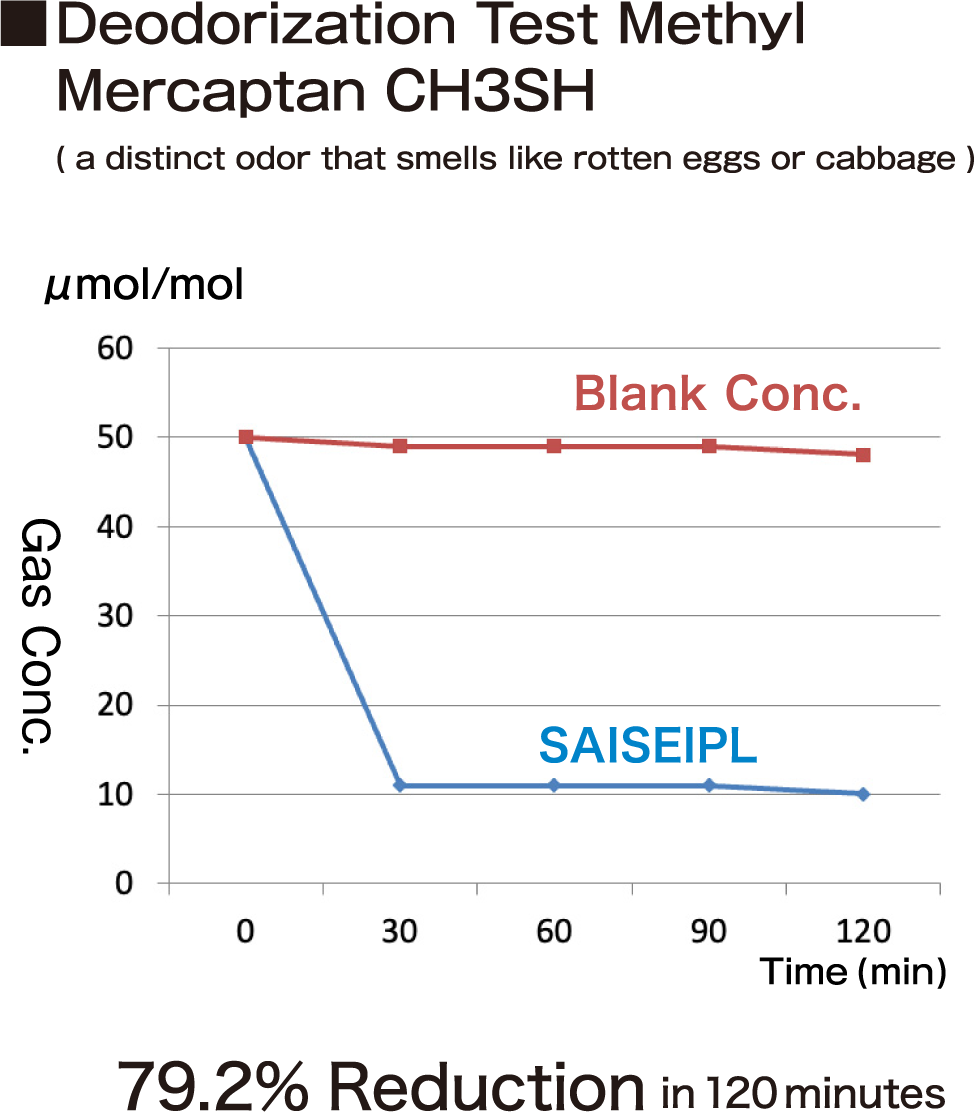 Absorb & Remove Sick House Syndrome Substances from Indoor Air
SAISEIPL wallpapers absorb and decompose harmful substances, such as formaldehyde, which can be emitted from interior materials or furniture.
Test results revealed that formaldehyde adsorption was sustained and there was almost no re-emission into the indoor air.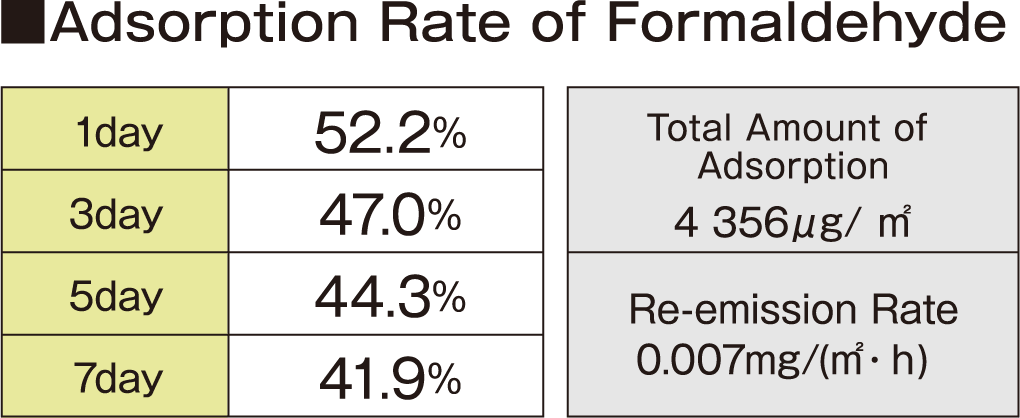 Release of Hinoki Cypress Phytoncides
"Phytoncide" are substances released by plants and trees familiar to us as the aroma found in forest areas. Plants and trees produce phytoncides for protection against harmful enemies, such as insects and bacteria.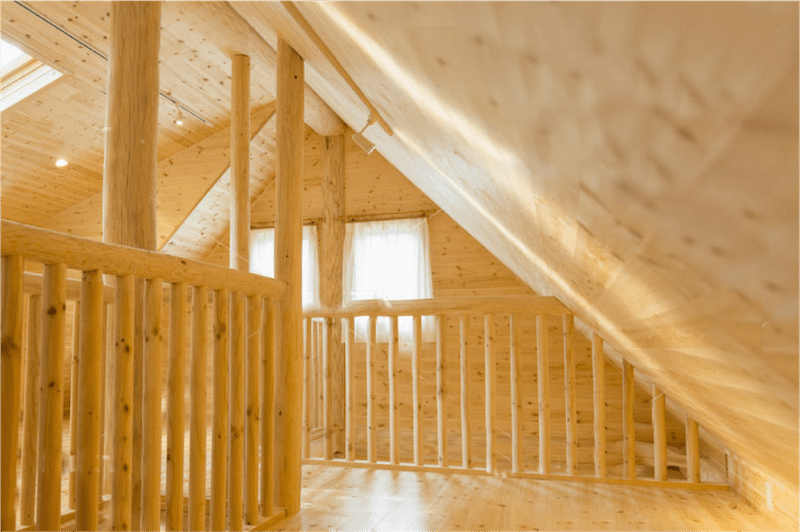 Stay Safe with Flame-Retardant Wallpapers
SAISEIPL wallpapers consist of fire –resistant materials, including Ceramics (Natural Minerals) and help prevent fire from spreading.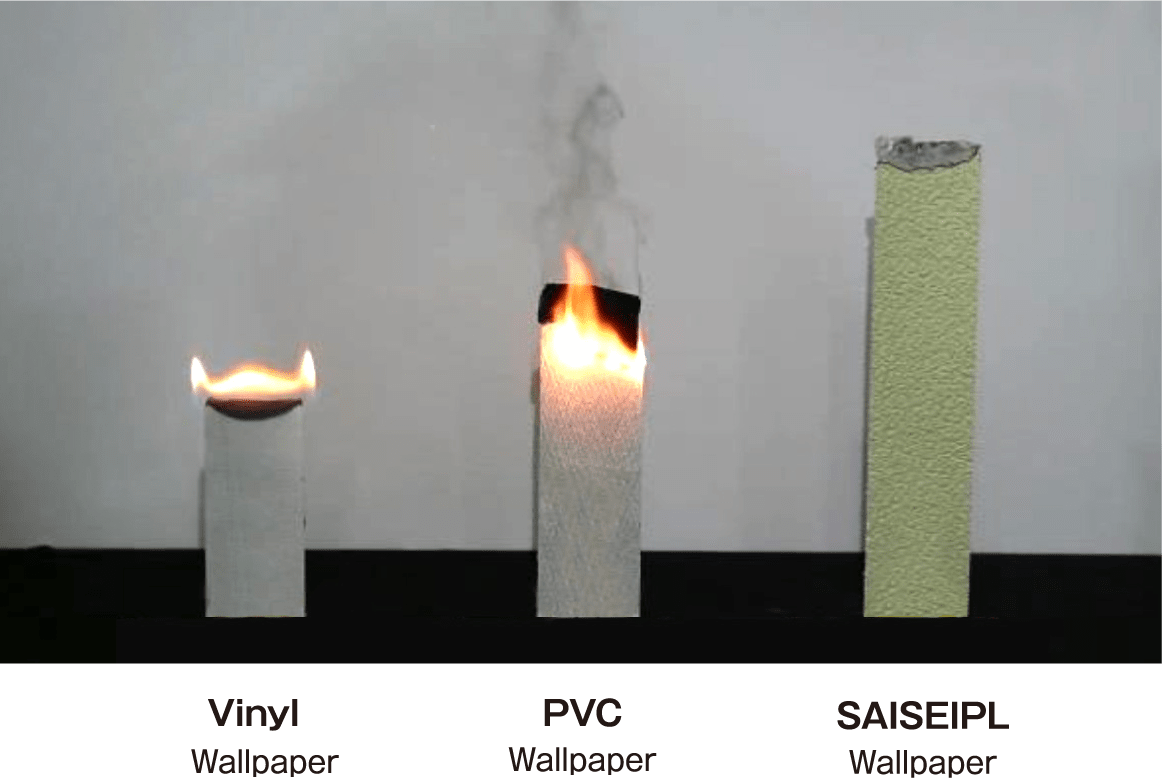 Emission of Bio Far Infrared Rays (FIR)
from Ceramic
Independent studies have shown that FIR have physical properties that help improve blood circulation, increase metabolism, and reduce body toxins. When FIR penetrate the skin, they turn from light energy into heat energy, which helps dilate blood vessels and capillaries.