Frion Ionic Shower Head Series
Aquavortex Shower Head
AQAVORTEX
Frion Ionic Shower Head
Ion Plating
Ion plating of the AQUAVORTEX is a process by which the surface is bombarded with atomic-sized energetic particles in a vacuum which deposits a hard coating of compound materials and results in the desired color. The process is vastly superior to traditional "wet" plating methods due to its increased bonding strength.
Better Surface Coverage
More Complete Bonding
Eco-Friendly Technology
Reproduces the Efficacy of Natural River Flow
The unique SAISEIPL design enables it to create Vortex Energy with our patented Triple-Spiral Screw.
Ordinary tap water passing through the Triple-Spiral Screw pipe at a high velocity undergoes both a centrifugal and centripetal process. This creates vortex energy, which imbues the water with the power to clean itself, while increasing the activation energy of the water.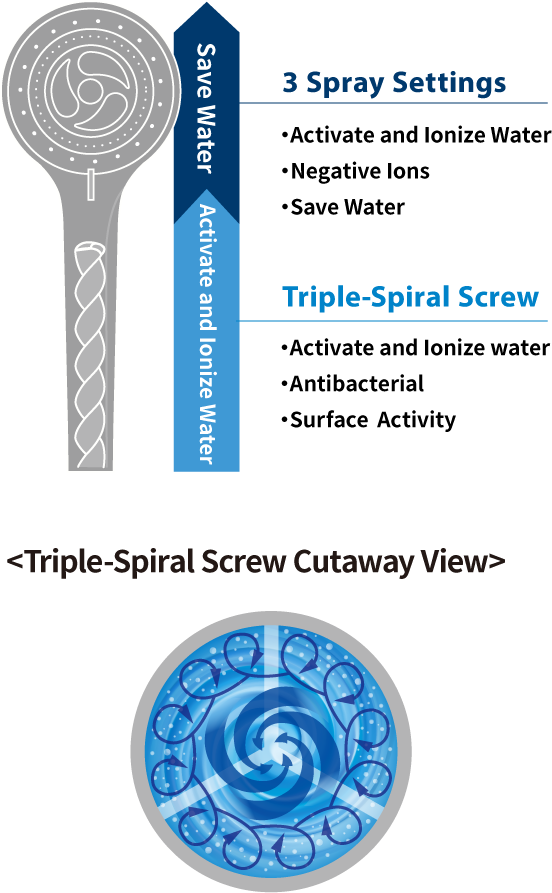 3 Spray Settings (Mist, Original, Massage)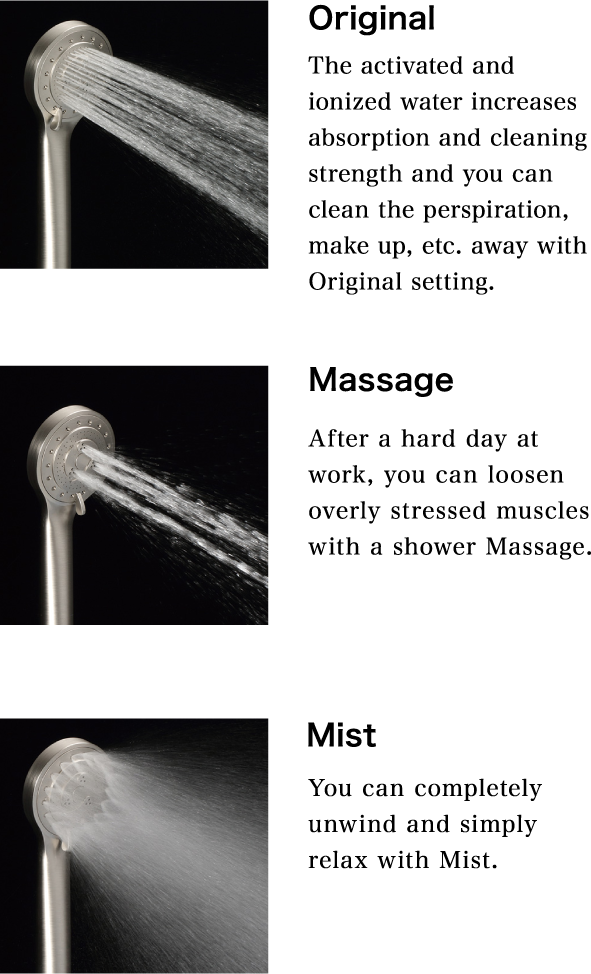 Features and Benefits
Negative Ions are known to help enhance the immune system, increase oxygen in the blood, increase metabolism, reduce toxins, and help protect against the harmful effects of chlorine on the skin.
Helps Save Up to 40%~50% on Water Consumption
Ion-Plating Titanium body. Titanium is the most bio-compatible and lightweight metal available.
Size

75mm×210mm , Weights 135g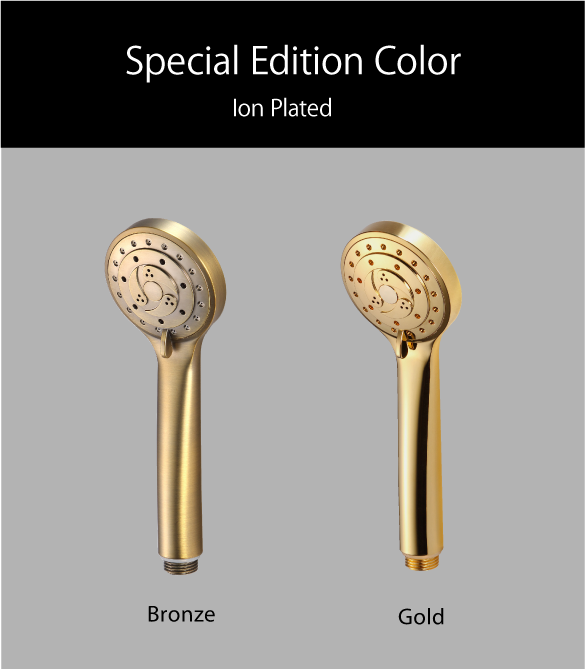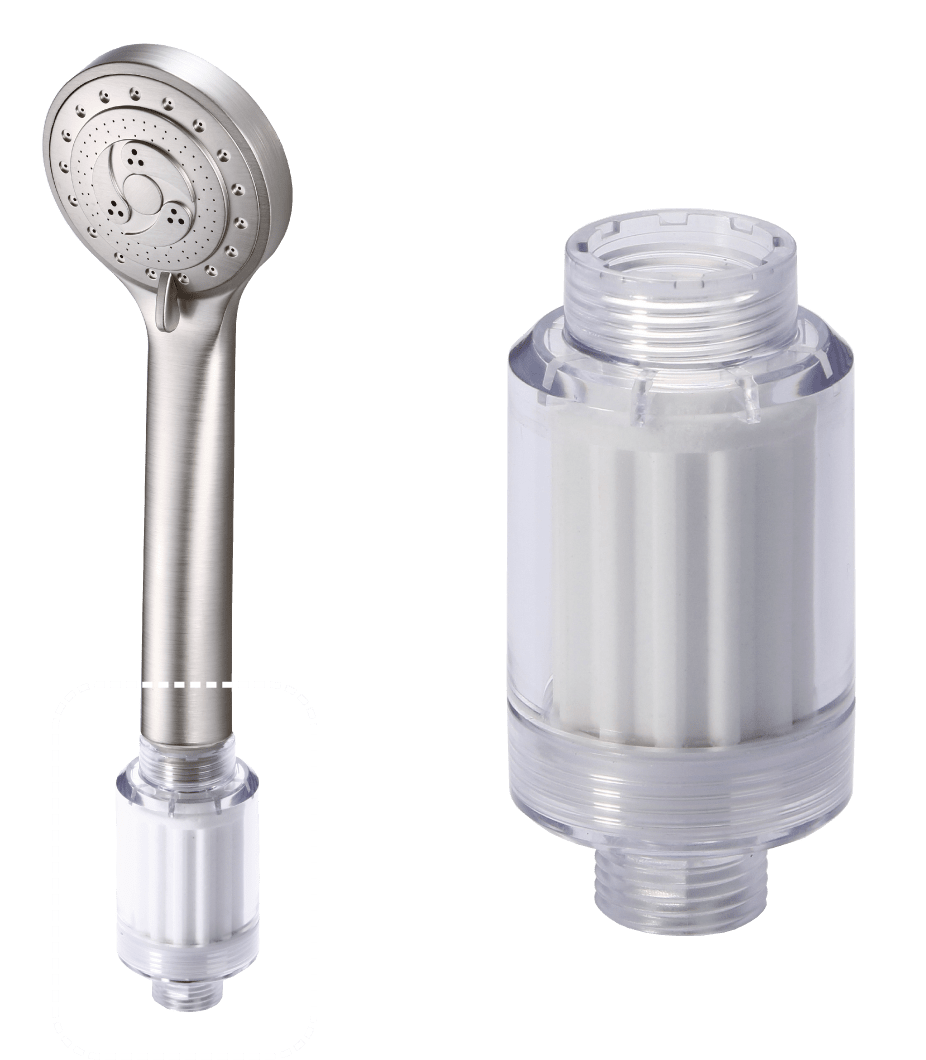 Shower Head Filter
Shower water in cities in developed countries may contain harmful contaminants, including heavy metals, asbestos, chlorine, fluoride, and other chemicals and impurities. The SAISEIPL Frion shower head filter provides water filtration to protect you and your family from all metals and chemicals in ordinary tap water. The filter can be used with any hand-held shower head.